alappuzha tourism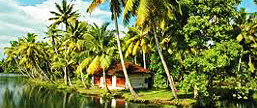 Alappuzha with picturesque canals, backwaters, beaches, and lagoons, it was described as the one of the places known as "Venice of the East. It is the administrative headquarters of Alappuzha District. Though the present town owes its existence to the sagacious Diwan Raja Kesavadas in the second half of 18th century, district of Alappuzha figures in classical Literature. Kuttanad, the rice bowl of Kerala with the unending stretch of paddy fields, small streams and canals with lush green coconut palms, was well known even from the early periods of the Sangam age. History says Alappuzha had trade relations with ancient Greece and Rome in Antiquity and in the Middle Ages, as well as with other parts of India. The famous Chettikulangara temple is at Mavelikkara in Alappuzha district. Arthunkal church and Edathuva church are famous Christian worship centres in the district.
Commerce and tourism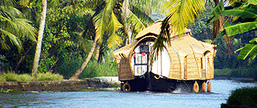 Soon after Alappuzha was developed as a port by the Diwan Raja Kesavadas, the town started functioning as the main commercial centre of the state of Travancore. Export flourished from the port. Spices like pepper were the main export items. Thachil Matthoo Tharakan, a close confidante of the Diwan, pioneered the export of timber. Domestic trade was also active. Many traders from Gujarat came and settled down here to do trading, leading to the presence even now of a Gujarati community in the town. Alappuzha is a centre for coir industries. Later coir (different kinds of rope made from coconut fibre) became a major product of the town, both for local and world markets.